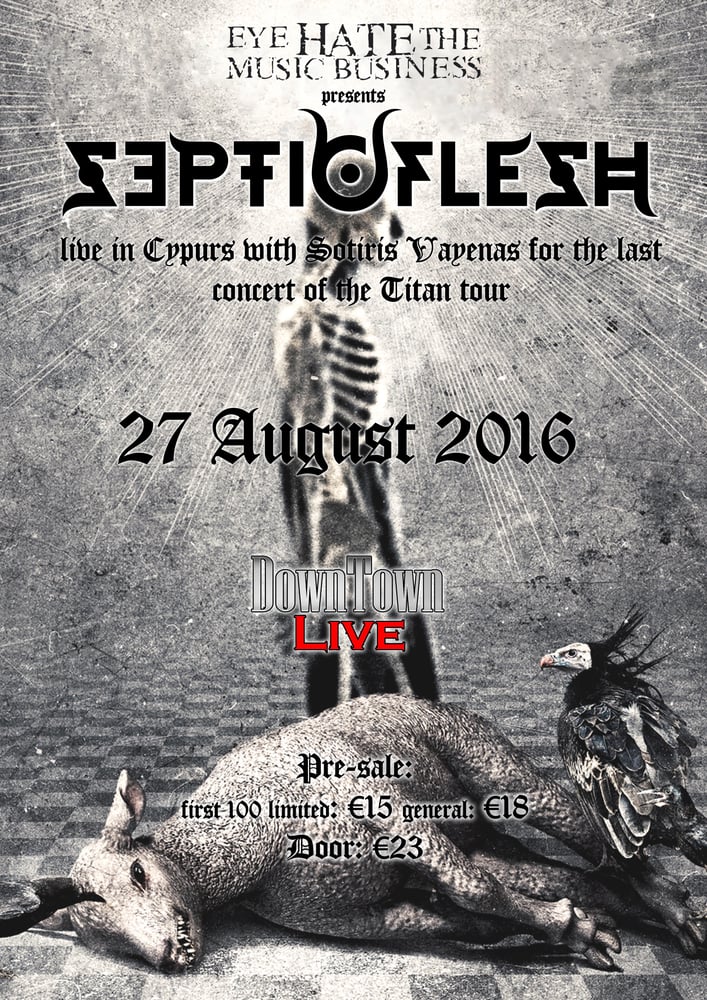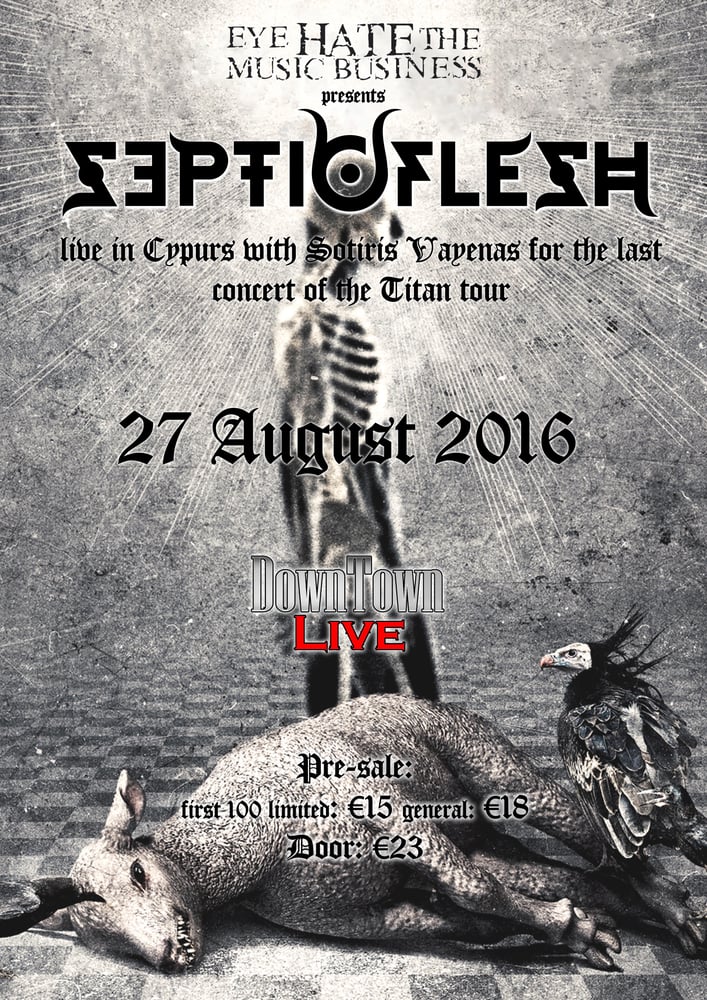 SEPTICFLESH LIVE IN CYPRUS 27/8/2016
€15.00 / Sold Out
The legendary SEPTICFLESH return to Cyprus after their last show in Nicosia, in December 2014.
This will be the band's last show as part of the TITAN tour and the last show before they enter the studio to record their next magnum opus, after TITAN.
We are also proud to announce that this time, founding member SOTIRIS VAYENAS will also join the band on stage specifically for this live, for the first time in Cyprus.
The concert will take place on the 27th of August 2016, at Downtown Live in Nicosia.